COVID-19 Pandemic
The church building will be closed until further notice. But there are numerous opportunities for worship and there is an active system and network of pastoral support. For what it means to be a church which cannot, physically, meet, please see the Rev'd Stephen Webster's Pastoral Letter for the people of Glapthorn.
WORSHIP
Every day (except Sunday), at noon, a PRAYER MEETING for the benefice (Benefield, Glapthorn, and Oundle) is streamed live onto Facebook and later uploaded to YouTube. To watch, share/like, and comment, see this note from Rev'd Stephen Webster.
Every weekday, a service of EVENING PRAYER, from the Book of Common Prayer. See the Glapthorn Church Facebook page Please join in at home. The service can be followed in your own Prayer Book or by using this text. The readings and notes about them are posted on the Facebook page and here (for those who are not on Facebook), so you can read the notes before the service. This act of worship is also uploaded to St Peter's YouTube section.
For Sunday services at 10.30am, please check the St Peter's website.
The Church of England Church online website page has links to numerous resources for worshipping and praying at home, including finding livestreamed services, and there are other worship resources.
Some churches have podcast services which can be viewed via their websites; see, for example, St Bartholomew the Great, London's oldest parish church.
There is also the BBC's wonderful Choral Evensong archive.
PASTORAL SUPPORT
At this very difficult time, if you need support or assistance, or know of anyone else who does, please don't hesitate to get in touch, so we at St Leonard's can see what we can do to help (see the Church Wardens' letter here for contact details - but note that the church will no longer be opened). If you would like someone to telephone you to pray with you, just telephone 07904 929279 or email pastoral@stpetersoundle.co.uk and you will be connected with a prayer-friend.
Glapthorn Church is an open community committed to love of God and other people.Our weekly services are well-attended and welcoming. There is no price of admission, seating plan,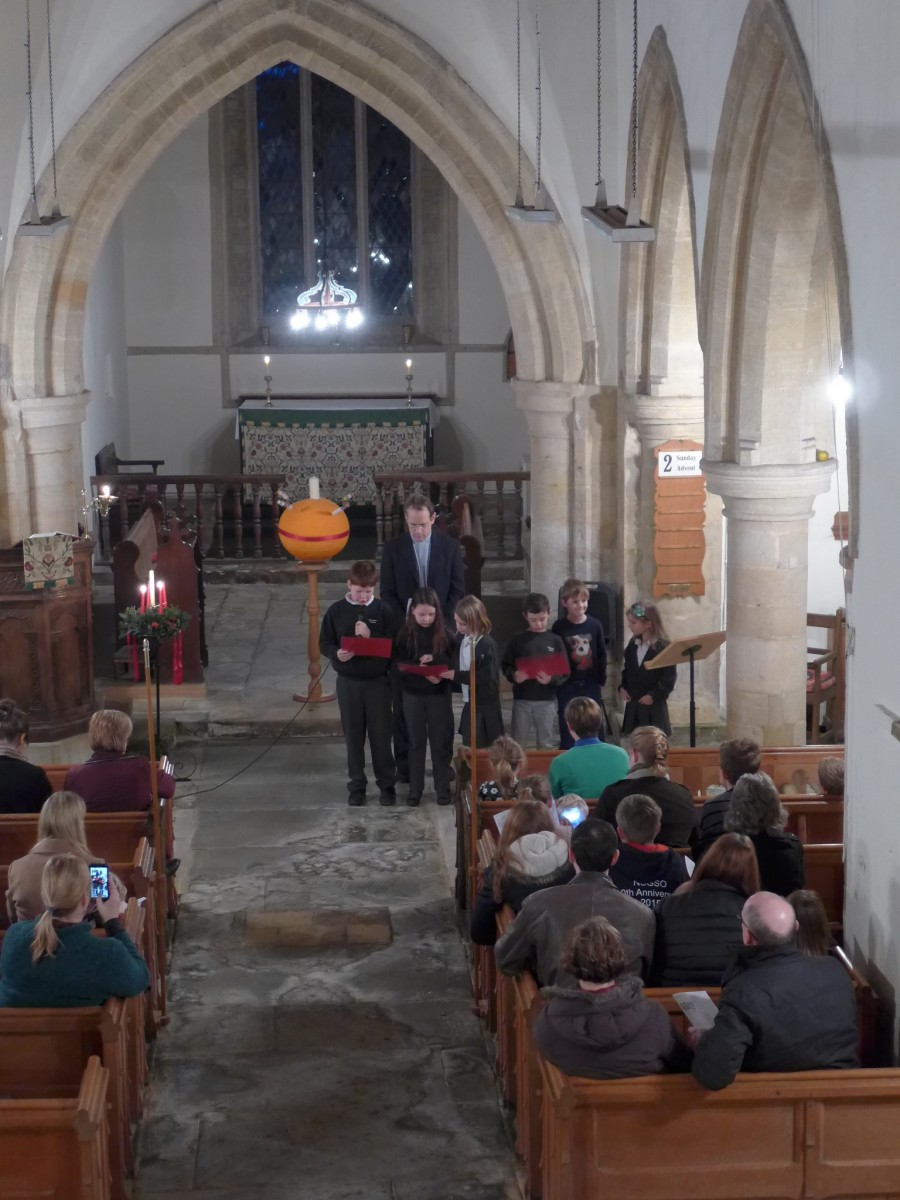 or dress code. You don't have to be a member or believe 493 extraordinary things before breafast.
The church is open to everyone.
Our website says something about us - who we are and what we do. It also contains information and links if you want to find out more about the Christian faith and why - today - it matters as much as ever.
Nicholas St John Rosse's painting 'The Last Supper' makes the point: the disciples are people known to the artist in North Cornwall - people just like us.